It's been busy around here for the New Year beginning.
Anthony had done a few honey do's for me. He is so sweet and awesome! Jan 29 makes 16 years, most of it qualifies as marital bliss!!!
First, he installed the track lighting in my office. I had a normal light fixture that wasn't quite bright enough for all the reading I do in there. We had a track light fixture that we took out of the home theater 2 years ago. After much patience (and a little nagging) it finally got put up in my office (of course, after my 2 years of schoolwork in that room are done and finished, but I'm not complaining).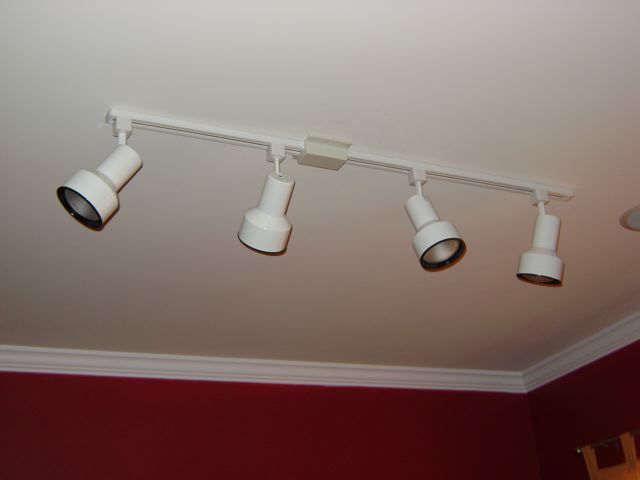 Then, he also installed a clothes bar in the closet. I'd been asking for that for about 2 years as well (I'm detecting a pattern here, at least now I know how long I have to ask for something). He found this bar in a closet at church and since no one else uses it, the pastor said Anthony could have it. Somehow that was the magic step to push him to get it installed. If I had known that, I would have bought one 2 years ago.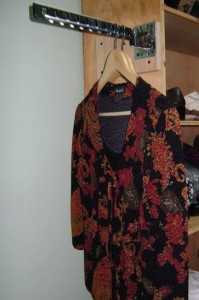 This was a lot of work, but he did get some time to recuperate.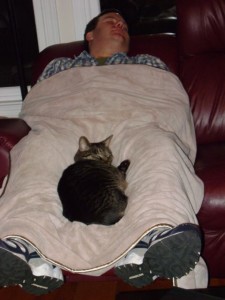 And what was I doing during all of this laboring of love?
I read The Iliad, all 588 pages of it.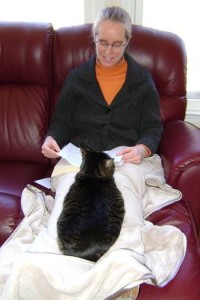 And just to include a little Christmas in here, I will post a picture of my Christmas present. Anthony got some Macbook laptop thing that he's absolutely thrilled with, so I get his cast-off. He was going to set it up to boot to Windows but I told him I wanted my cool-factor to go up so leave it as a Mac and I'll learn how this all works (you haven't seen how frustrated I can get with the Mac music server, it doesn't quite do what I expect).
Well, my cool-factor is soaring and I am very happy indeed. (Yes, that's a second monitor, life without two monitors is just pitiful).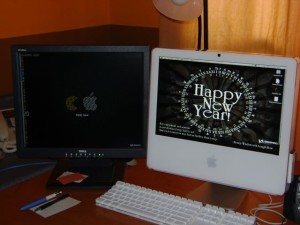 I have started pulling backgrounds from Smashing Magazine. They have new backgrounds every month. The background I used the last week of Dec was really cute – it was a green present with a red bow – very appropriate on my new Mac!
I hope your holidays were Very Merry!