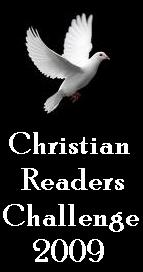 Here's one more challenge that fits within all the others. This one has to be finished by April 30.
I'll list some I've already done, some I'm currently reading, and the ones I plan to read by end of April.
Oswald Chambers: Abandoned to God by David McCasland – currently listening to in the mornings
George Muller of Bristol: His Life of Prayer and Faith by A. T. Pierson – on the Kindle waiting for free time
The Seven Storey Mountain by Thomas Merton – on the desk right now, will start it this week
Mere Christianity – just finished it this week
The 7 Hardest Things God Asks a Woman To Do by Kathie Reimer & Lisa Whittle – started, need to get back to it
I March we are going to the Ligonier National Conference and I expect to come back with a stack of books by Sproul, Lawson, Carson and others.