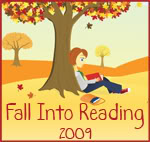 …and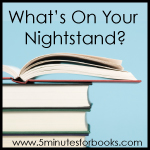 We flew to (and from) Hawaii in October so I got some good reading time in. I am trying hard to stay focused on books in the 999 challenge so I can finish this year. I have 30 on the list for 2010 already.
From this month's nightstand:
St Thomas Aquinas – biography by G. K. Chesterton (a 999 book) – finished! Chesterton has an interesting manner of writing. I look forwarding to reading something other than biographies. He knows a lot and points out all kinds of things that are relevant.
Find Your Strongest Life by Marcus Buckingham (a 999 book) – finished! I liked this book. Good advice and should put away some guilt over not being able to do it all.
Kabul24 by Henry O. Arnold and Ben Pearson – finished! Wow, I hadn't realized all this was going on. I would have liked to hear more about the Afghan workers, but it was very good to learn what the non-Afghan hostages went through.
The Jesus Way by Eugene Peterson – finished this audio book, very good, just like the others in this series.
Then I moved on to my next list – now broken down into what I have finished, what I've started, and what I will get to:
Unpacking Forgiveness by Chris Brauns (a 999 book) – this is a great book. He is talking about complex and difficult problems and he uses real and complex examples. Biblical and thought provoking in a culture that thinks we should always forgive and forget. This will be a reread and reference – it is a very good book.
Blue Castle by L. M. Montgomery (a 999 book) – finished, I enjoyed the story – a little bit different from her others but still a good ending.
The Confessions of Augustine (a 999 book) – I kept thinking of my nephew while reading this. Very practical viewpoint of the sins and attitudes of youth.
The Aeneid by Virgil (a 999 book) (since I've read The Iliad and The Odyssey and The Divine Comedy starring Virgil) – started and enjoying it, I never knew these classics were so easy to read.
The Trial by Franz Kafka (a 999 book) – stopped – I had always heard it didn't make sense and I read the first chapter and agreed that I have too many other books I want to read.
Still to read:
Selected Writings of Thomas Aquinas

(a 999 book)



The Life of Pi by Yann Martel moved to 2010

The Story Girl by L. M. Montgomery (a 999 book)
Canterbury Tales by Chaucer (a 999 book)
A Rule Against Murder by Louise Penny
Wings of Fire by Charles Todd
The Girl in the Orange Dress by Margot Starbuck (a 999 book and book club)
Other books I read:
The Yada Yada Prayer Group by Neta Jackson (a 999 book) – for book club. This was a good book. I look forward to reading others in this series.

Agnes Grey

by Anne Bronte (a 999 book) – I needed another classic for the 999 and this one was on the Kindle so I read it on the plane ride to Hawaii. I liked it a lot and was glad to see a happy ending.
Robert Murray M'Cheyne by Andrew Bonar (a 999 book) – I need one more biography for the 999 challenge and this was one my husband read earlier this year. Written in 1844, soon after his death, by a good friend. It is a bit too general and vague in spots, with too many direct quotes from his journals so I didn't enjoy it as much as the Oswald Chambers biography. But I now know more about M'Cheyne.
Jane Eyre by Charlotte Bronte (a 999 book) – on the Kindle. I thought I had read it years ago but it never struck me as familiar beyond just knowing what the general story is about. Guess I'll read Wuthering Heights next to see if that was the one I had read. This book reminded me of L. M. Montgomery as the plot progressed.