The King and Dr. Nick: What Really Happened to Elvis and Me by Dr. George Nichopoulos is my latest BookSneeze pick.
This book is written by the man who was the main personal physician for Elvis the last 10 years of his life. He provides details of the day Elvis died, describes what daily life was like for Elvis as he performed, and the publicity and legal issues that came up after his death.He does this with very little bashing, and a lot of respect for most of the people he interacted with. He also has a love of Elvis.
I may be too young for this book. I was 8 years old when Elvis died. My father shared his love of the man and his music, which I still have to this day. But there was never really discussion of any of the rumors or recurring publicity around his death and the possible use of drugs. That means the main premise of this book, to defend the legacy of Elvis, was not necessary for me. It is an interesting view of how hard Elvis worked, how seriously he took his performances, and some of the physical struggles he had.
It also provides a look at the frustrating machinations of the media and the side-affects of political maneuvering. None of that has changed for the better.
**********************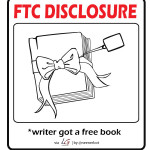 Disclosure of Material Connection: I received this book free from Thomas Nelson Publishers as part of their BookSneeze.com book review bloggers program. I was not required to write a positive review. The opinions I have expressed are my own. I am disclosing this in accordance with the Federal Trade Commission's 16 CFR, Part 255: "Guides Concerning the Use of Endorsements and Testimonials in Advertising."