I got this idea from here. It's like blog-scrapbooking. I'm way more likely to do this than the real thing.
I didn't see this until Tuesday and now it's Wednesda and I can see this isn't going to be a real success. I am not a natural picture taker and the opportunities fly by and much later I realize it would be nice to have taken a picture. So, I'll practice.
But wait, I can start with Monday night.
I finished two books last night (but the vacuuming didn't get done). Both of these were on my list for Fall Into Reading. Green Dolphin Street by Elizabeth Goudge was my first by her. I'll need to read another to form a complete opinion. At Home in Mitford was wonderful, of course.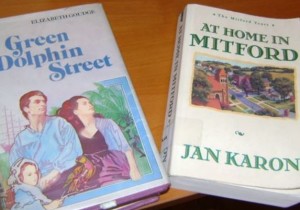 Here is the stack of other books waiting to be read this fall.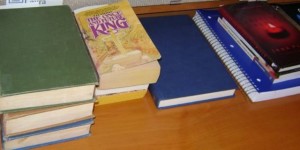 Today I put through 3 loads of laundry and had Connor put through one.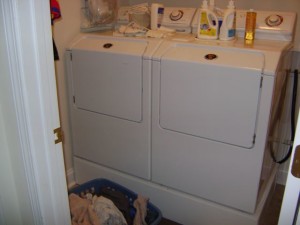 I also stood in his doorway to provide motivation for Connor to clean his room (mostly).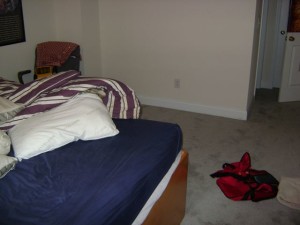 Then Connor did his 1st Review in Easy Grammar – prepositions.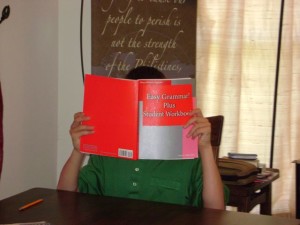 What I didn't get a picture of – we made tacos for dinner. This is a great step for us, we don't do real meals together often.
Anthony and I went to a meeting about Self-Directed IRAs. Then I did my homework while Anthony went for a bike ride (yay!).
That was our Tuesday.