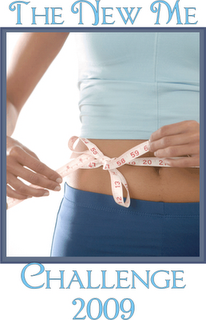 This is my resolution every year and I do a middlin' job of it every year. Every day is a new chance, so I always get back up and try again.
For 2009 I will post weekly progress on Monday.
M pledge:
I will do something every week with 3 main areas of focus:
Total goal: lose some of that blob around the waist. I hope to replace some of the fat with muscle so I'm not hooked on a specific weight goal.
Start date: I can actually say I started on Dec 15 (so I have a head start for 2009)