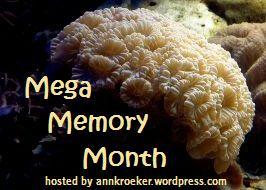 I'm joining the MMM of January with Tim Challies' Scripture Memorization and the Hymn Memorization.
For Tim Challies' challenge, I should have Psalm 103 memorized by Jan 11. It's going to take a bit longer since I haven't started working on it yet.
For the hymn memorization, the January hymn is Praise to the Lord, The Almighty, which is…. a paraphrase of Psalm 103:1-6.
I like it when things come together!
Join us in stretching your mind and working your memory skills!