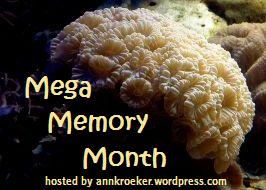 I only have one more week. My original goal was Psalm 103 and the hymn Praise to the Lord, the Almighty.
I must report that I am woefully behind. I can't say it's because I'm lazy, I have gotten up early and worked out and had great quiet times this month. But that's just it, I was developing those habits and the time just didn't get spent on memorization. I am pretty happy with my month and I'm still encouraged and motivated by this challenge.
This morning, I sat down and memorized the first stanza of Psalm 103. I will keep working on it as we approach the final check-up on Jan 31. And I will keep working on it and reciting it going forward. This is a good thing to do.
Psalm 103:
Bless the Lord, O My Soul,
and all that is within me,
Bless his holy name.
Bless the Lord, O my soul,
and forget not all his benefits,
who forgives all your iniquity,
who heals all your diseases,
who redeems your life from the pit,
who crowns you with steadfast love and mercy,
who satisfies you with good,
so that your youth is renewed like the eagle's.