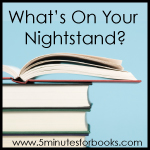 It's that time again.
Here is the list of books I hope to read in the month of July.
**************
Here is the list of books I planned to read in June, with progress made:
Dred Scott's Revenge by Judge Andrew Napolitano (Thomas Nelson book review blogger) – finished
Patriarch: George Washington and the New American Nation by Richard Norton Smith – finished
The Zookeeper's Wife by Diane Ackerman – finished
The Odyssey by Homer – keeps getting crowded out by library books
Believing God by RC Sproul Jr. – finished
Other books I read this month:
Now we know why I didn't finish The Odyssey.