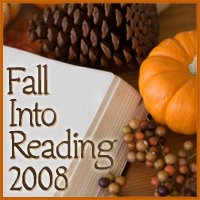 Way back in September I signed up for the Fall Into Reading challenge. My post is here.
It is time to see how I did with my goals.
First – the books I listed in my post and progress made with them.
Something by Elizabeth Goudge – 4 books
Battling Unbelief by John Piper
What Happens When Women Say Yes to God by Lysa Terkeurst with Proverbs 31 Ministries
The 7 Hardest Things God Asks a Woman to Do by Kathie Reimer and Lisa Whittle – I have read the first chapter and this is another winner.
The Iliad – way too busy to tackle this. Maybe some other year.
Now – books I didn't know about in September but that I have read and reviewed since.
Little Britches by Ralph Moody and The Place to Be by Roger Mudd
The Grand Weaver by Ravi Zacharias
Plus, I have read (but not reviewed yet) Home to Holly Springs by Jan Karon for our new book club starting up in January.