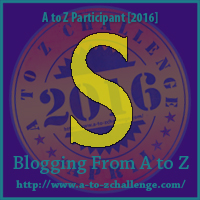 Ah the signet ring, symbol of the king's authority. They named a cancer after it because of the way the cell is misshaped. There are some people who have lived 8 or 9 years after diagnosis, but the median time is 4 years. It doesn't go into remission, it gets beaten into submission and only stays there for so long. Eventually, either the chemo or the cancer gets you.
I have to say, it was quite a shock to hear this diagnosis last May. But the month was so topsy turvy in so many ways. We started thinking it was ovarian cancer, then maybe appendix cancer, and then finally the tests came back with the actual name. It was spread all over my abdomen, covering my entire appendix (which is so tiny that the phrase is actually laughable), and a big mass or tumor (what's the difference) mashing on my intestines (small and large). That means stage IV when it's spreading like that.
I suspect I had it for 6 months or more before it was discovered, so I think the 4 year countdown starts from there. But this month of April makes one year since the real adventure began. With Mom in rehab after 2.5 weeks in the hospital and not able to remember the past 4 months, I ended up in the hospital for 2 surgeries and then learning to live with an ileostomy. (Good thing Anthony was there paying attention, I was still in denial in the hospital.)
Things moved along with the port placed, then chemo started one week later. New routines, new normal, new side affects. It took June and July to get my head back in the game, then I started dropping weight and had to try to deal with that. Nurse Mary saved me with fluids and then saved me again with TPN. All the nurses at the oncologist's office have been wonderful!
And finally I rejoined the choir in September and have only missed 2 Sundays because we were in Florida. What a joy to worship in song and with the people I love. Pastor Lee has preached up a storm with so many suffering during this season. What wonderful descriptions of complete healing and heaven and how to stay the course while suffering here and what we have to look forward to.
What a wonderful outpouring of love from so many people and so many places. The Holy Spirit has held me up every step of the way. I have such a deeper understanding of my need for Christ and of what Christ has done for me. So many blessings, people I've met, stories we've shared. All because of a cell shaped like a signet ring, the symbol of the king's authority.
He is king of kings, and lord of lords. He is mine and I am His.
God is good, all the time. And all the time, God is good!