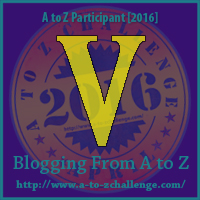 I am a fan of Vin Diesel. This seems to be a well kept secret, even though I have not sought to keep it a secret. My buddy Nate mentioned he was borrowing all the Fast & Furious movies from a friend to watch one weekend. I asked if I could join him as I have never watched any of the movies but I do love me some Vin Diesel. We watched 4 on Friday and 3 on Saturday and enjoyed every one of them.
The Fast and the Furious (2001) started it all – so glad they didn't do the love triangle thing, this was much better
2 Fast 2 Furious (2003) – I like Eva Mendes and Cole Hauser, enjoyed this one
The Fast and the Furious: Tokyo Drift (2006) – no Vin, but some cool drifting and we meet Han
Fast & Furious (2009) – Vin is back and they kept Han, great move!
Fast Five (2011) – we get The Rock
Fast & Furious 6 (2013) – Han and Gal Godot! And Letty is back
Furious 7 (2015) – No Han, sad. The Rock has to go to work! And Anthony's quick grasp of the plot as evidenced by his comment "but Shaw is in the hospital".
Vin isn't in the third one, but they fix that with the rest of them. And then they added The Rock (who looks a lot like Dwayne Johnson). And then Nate and I cried at the end because Walker died.
To handle the fact that we were out of F&F movies, we watched the Riddick movies. I had seen them but Nate hadn't. And I didn't mind watching them again – because Vin!
Binge movie watching with Nate is a blast.