I've joined a cult I think. It's a group of people who decide to write every day for the 31 days of October 🙂
I'm going to try to do the same, so this is my landing page where I will add all the posts I create for this project. It looks to be fun. And I may just spend too much time reading all the other people who are doing this and never get around to my own.
I thought at first it was more like the "we send you a word and you write about it" but it is much more free form than that, which is nice.
But I did want something to give me a point to write every day so I found the 5 Minutes of Free Writes
My button for the series – Just Keep Moving – God is faithful but we have to sometimes just keep putting one foot in front of the other and keep moving in faith that He knows what He is doing.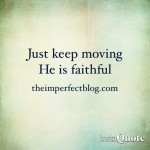 This is the five minute free writes list of topics for the month. I'll try to follow it pretty closely. It will work out well I think.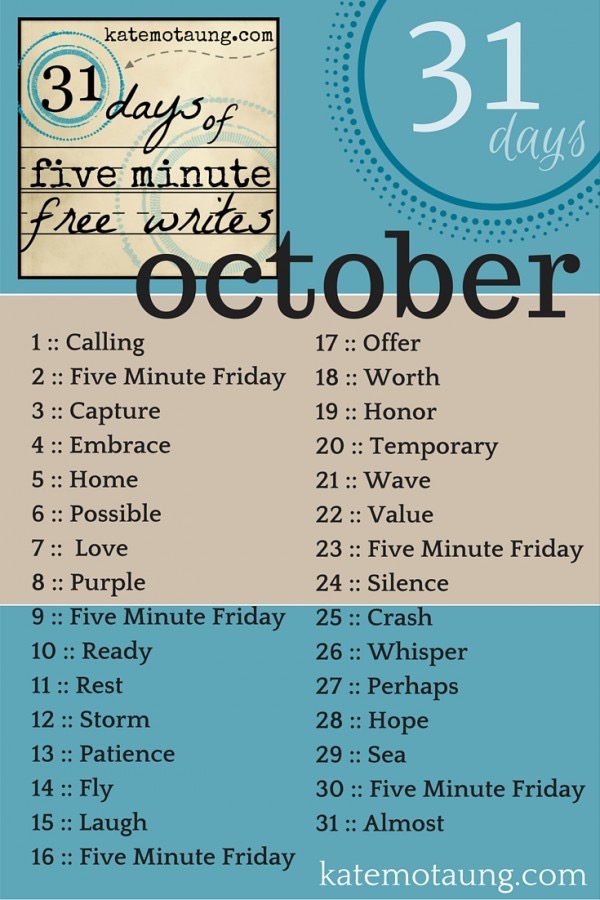 Links to posts as this moves along!